Port Charlotte, FL – July 5, 2012 – Mike Whincup, CEO of Galaxy Multirides, the mechanical bull multiride production company, announced today that their newest attachments are now available for advertising promotions and event rides. The two attachments; the hammerhead shark and great wild shark are sure to be a huge hit.

Mike says, "The new attachments have already received great reviews.  They are amazingly popular.   The Hammerhead and the Great White Shark have been used successfully for water and theme park rides. The attachments are made to be very realistic with a real mold of shark's teeth.  They are very safe and contain Sofolex foam on the head and tail just like the our mechanical bull."
Galaxy Multirides collection of attachments have now reached 58.  Galaxy is the original manufacturer of The Rodeo Bull Multiride.
Glalaxy  has been manufacturing mechanical bulls and attachments for almost 20 years and they build one of the best and safest mechanical bull units in the world..
The company builds all kind of mechanical bulls, ranging from the very basic to deluxe units.  They also manufacture a group of  mechanical rides for children.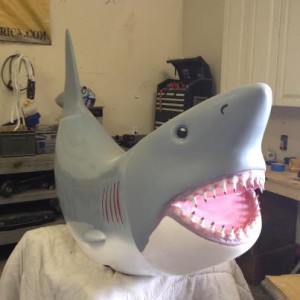 Robin Whincup, President of Galaxy says: "A lot of clients complimented the new shark's attachments, saying they have helped their advertising promotions tremendously and they would recommended the new attachments for any type of business that can use "water" type rides.  We are glad that our customers are satisfied with our production, after all this is our number one priority."
Galaxy strives to offer business owners profitable products.  Their  collection of attachments easily fit any business needs and themes.
Galaxy's Website has a beautiful layout and easy navigational features; visitors can see demo videos, pictures of the attachments and browse through the categories to view all  products.
Available now on Galaxy Multirides' Website are all the attachments and their description, supported by real time pictures giving the customers the opportunity to see how the new rides will fit into their business.
For more information, please visit http://therodeobullcompany.com/ or call 941-697-0324.